How to Check GP SIM Call History Online 2020! Grameenphone brings a new system to check Call List, Call Record Data, SMS Sending Number, Recharge History, Internet usage time in online by eCare Service. If you want to check your Own GP number Call History, Call Record, and other details, continue to read the full article.
How to Create a GP eCare Account?
To Check GP SIM Call List or History. First, create an eCare account. Go to www.grameenphone.com official website and click the eCare Button or go to eCare Direct Registration Link https://webserv.grameenphone.com/ecare/faces/GpUserRegistration.jsp Follow the Screen shot.
Then fill up all the blank boxes with the original information and click I have Read and Agree to the terms Radio button. All work is done, then click Create my Account.
All work is done, you will receive a confirmation message that your registration has been completed Successfully. Password has been sent to your mobile, To login Please click here.
Click the " click here" option to go to the login page. Then flow the Screenshot.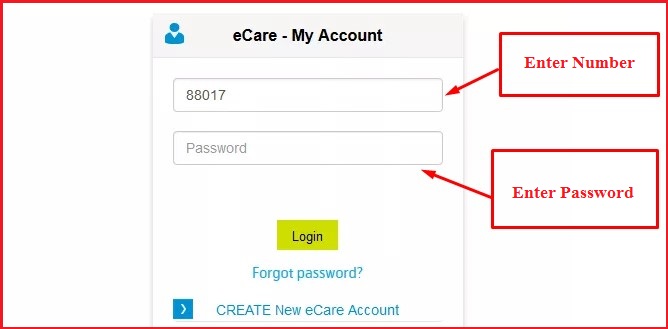 Enter your GP number and password and click the login option. After login your eCare account, GP recommends changing your password. To change your account password first, Enter your old password, Then enter a new password and re-enter the same password. Then click the password change option. After successfully changing the password you will see the Home screen same the ScreenShot.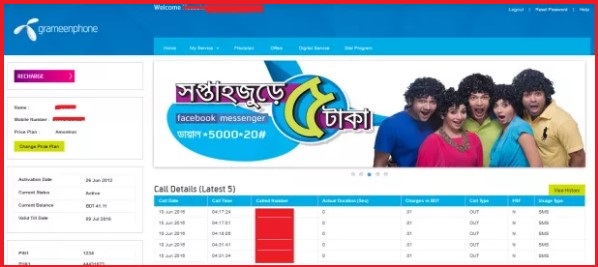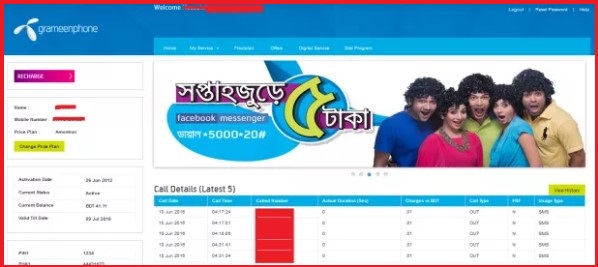 You can see only 5 call history on the Home Screen. If you want to check or view the Last 30 days GP Call List or History click the View History button.


Then select the Date last 30 days and click the Submit option.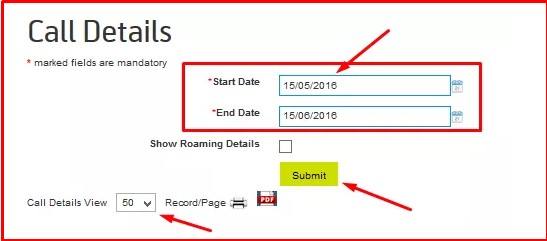 Then you will Get own GP SIM last 30 days call history, Incoming calls, Outgoing calls, Sending SMS, Receiving SMS and Data usage Charge.  You can Download or print the list from free here.
GP eCare Account Login Problem:
Many GP eCare users complain us, they don't Login their eCare account to check GP Full Call History or List. We bring a solution about this problem. Just follow the Screen Short very carefully and try it.
Thanks for staying with us a long time and visiting How to Check GP SIM Call History Online Article. If you have any confusion or problem about this article, Comment here. We reply as soon as possible.
Notice: GP eCare service is permanently closed from 20th March of 2018.