GP 43 TK 75 Minute – GP 75 Minute Bundle Offer! Hello Dear, welcome to GP 75 Minutes 43 TK Offer Activation Code, Validity, Uses times, Terms and Conditions content. On the month of 14th August, 2018 there is no On-net or off-net extra call rate offer available for buy. Now on-net and off-net call rate same. That's mean, all operator call rate same. Previous time all GP call rate offer, GP minute bundle offer, GP per second pulse call rate offer features are change. In this website, every day we update GP Lowest Call Rate Offer. So, every day visit our website.
Today, we are going to share GP 4 day's validity any number talk-time bundle offer, whose name is GP 75 Minute 43 TK Offer. Under this offer, customers get any number 75 minutes any-net minute bundle offer with 24 hours uses time at only 43 Taka.
All the Grameenphone customers are eligible to enjoy GP 43 Taka 75 Minutes any local operator number offer. If you are a Grameenphone customers and want to know more details info about the GP 75 min 43 TK Offer? This is right place for. Just staying with us and follow the below content.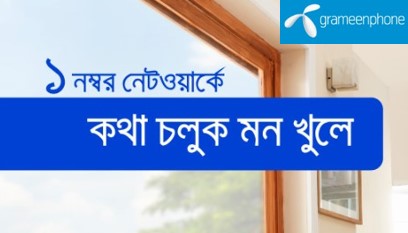 GP 75 Minutes 43 TK Offer Details Info:
To activate GP 75 min @ 43TK Offer, customers need to dial USSD code *121*4003#.
VAT + SD + SC is included in 43 Taka.
The Validity of Grameenphone 75 minutes 43 Taka local number bundle offer, 4days.
Customers use the GP 43 TK 75 minutes offer 24 hours in a day.
To check the remaining balance of GP 75 min 43 Taka offer, just dial *121*1*2#.
At the end of the GP 75 minute 43 TK Offer validity period, if a customer has any remaining minutes, it will be forfeited. However, if a customer re-purchases within the validity period, the minutes will be added and the higher validity will be given.
The GP 75 Minutes at Tk 43 Offer is not applicable for Skitto Customers.
Thanks for staying with us a long time and visiting GP 75 Minutes 43 TK Offer Activation Code, Validity, Uses times, Terms and Conditions content. If you have any question about the GP 75 Minute 43 TK Offer? Just comment here, we reply as soon as possible.