Welcome to Othoba Helpline Number & Head Office Address Content. In Bangladesh, there are many great performance eCommerce sites available and the Othoba.com is a popular online shopping site also.
If you are a Bangladeshi people and love to buy product from online shopping, the Othoba.com is perfect for you. Many time the othoba.com online shopping site provides some great offer for their valuable customers.
You May Also Like: Top 10 Best eCommerce Website in Bangladesh
In Bangladesh, many people use the Othoba.com eCommerce website service to buy their favorite product. So, they are searching what is the Othoba.com Head Office Address or Othoba Hotline Number for 24 hours contact. So, we update all contact information about the Othoba Customer Care Helpline Number & head office address, which available in online.
Othoba Head Office Address:
Address: Hossain Market (Level-9), Cha-74 Pragati Sarani, Bir Uttam Rafiqul Islam Ave, Dhaka- 1212.
Email: info@othoba.com
Othoba Helpline Number 09613-800800:
The Main important question of all the Othoba service users, what is the Othoba.com Hotline Number? If you need this Othoba Customer Care Hotline Number, just follow the below information.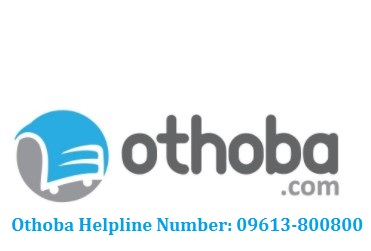 Othoba Hotline Number: 09613-800800 (Saturday-Thursday, 9 AM- 10 PM)
Thanks for staying with us a long time and visiting Othoba Helpline Number & Head Office Address content. If you have any question about the Othoba Customer Care Number, just comment here. We reply as soon as possible.